Mr. Muhammad Najeeb Agrawalla
Chairman Board | Ministry of Finance | Sept 09, 2021
Ms. Naghmana Alamgir Hashmi
Independent Director | Ministry of Finance | Sept 09, 2021
Ms. Bushra Ehsan
Independent Director | Ministry of Finance | Sept 09, 2021
Mr. Wajahat Rasul Khan
Independent Director | Ministry of Finance | Sept 09, 2021
Ms. Sumbul Munir
Nominee Director | Habib Bank Limited (HBL) |
Mr. Farrukh Iqbal Khan
President & CEO | First Women Bank Ltd. |
Mr. Farrukh Iqbal Khan, President & CEO First Women Bank Ltd., is a career banker with over 29 years of experience in the areas of Credit, General Banking, Operations, Digital Banking, Corporate Governance, Insurance and Mutual Funds Management.

Prior to his appointment as President FWBL, Mr. Iqbal was working with Askari Bank as SEVP / Group Head Operations, where he was actively involved in the strategic planning of the Bank. He played a vital role in the day-to-day decision-making of the Bank's core areas such as Business, HR, Finance, Information Technology as well as liaising with regulatory institutions.

His interests and commitment enabled him to avail opportunities which helped in shaping him into a competent and successful banker. He has also held key positions with Askari Bank such as the Chief Credit Officer and Head of Audit.

Mr. Iqbal also served as the Chairman of the Board of Directors of 1Link (Private) Limited, as well as Director on the Board of Askari General Insurance Company Ltd. (AGICO) and Askari Investment Management (AIM).

He started his career in 1993 as a Central Banker with the State Bank of Pakistan, where he served for 10 years and played an active role in the formulation of various regulatory frameworks. Later, he moved to Commercial Banking.

Academically, Mr. Iqbal has a Master's Degree in Business Administration. Professionally, he is CISA (USA) and CICA (USA) qualified, along with a Banking Diploma from the Institute of Bankers Pakistan.

He has also received the Certificate for Directors Education from the Pakistan Institute of Corporate Governance.
Mr. Farrukh Iqbal Khan
President & CEO FWBL
Aamir Zuberi
Head Risk Management (Chief Risk Officer)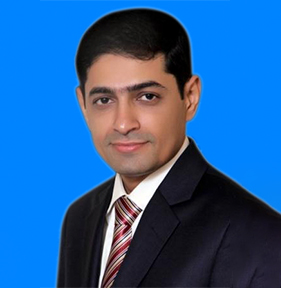 Dildar Ali Khawaja
Head Audit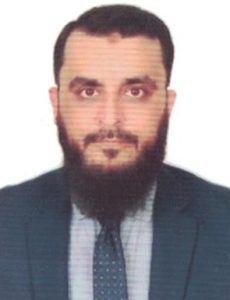 Faisal Hussain
Head Business Division
Furqan Yaser
Company Secretary & Head Legal
Irfan Malik
Head Operations
Muhammad Farrukh
CFO
Muzaffar Khan
Treasurer
Sakina Alam
Head HR
Shaheen Zamir
SVP/Head Marketing, Spokesperson, Service Quality
Syed Muhammad Raza
Head IT
Zarina Sial
Head Compliance
Assets & Liabilities Management Committee
COMPANY SECRETARY & HEAD LEGAL